Clear Storage Hereford – The Complete 360 Solution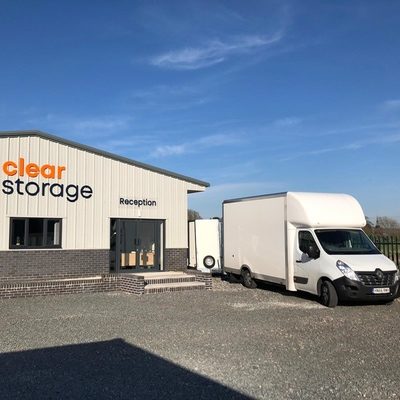 Here at Clear Storage Hereford we have been working hard on giving our customers the full 360 solution to their storage. A service so brilliant, you won't even need to lift a finger to get your stuff stored.
You may be a busy professional and don't have the time or you may be struggling to get help moving heavy items. You may even prefer to read a book whilst all the heavy lifting is going on, and we don't blame you!
So here at Clear Storage Hereford we have the full 360 service. We can send a removal van to pick up your items. We will then transport and unload your precious stuff into your humidity controlled, fully secure, storage unit in Hereford, posting you out your keys once all your items are securely stored away.
When you need your items back, we can then pick up your items from your storage unit and take them back to a designated UK address of your choosing (hopefully you may have finished that book by then).
This is a full 360 approach to storing your items. It's convenient and totally unique to Herefordshire.
Lets face it, life's too short for lugging boxes around!
For further details on this service, please use our contact form or call 01432 809521.