How to find the best storage facility in Hereford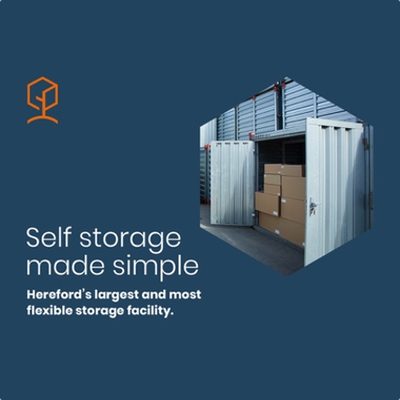 When you need to find extra space to store your personal or business possessions you need to make sure that the facility you choose has everything you need to keep your possessions safe and in tip top condition.
Always check
The units are dry and clean
Is the site fully secure with perimeter fencing?
Does the unit come with a secure padlock?
Is there a dehumidifier within the unit?
What is the minimum storage contract length?
Do I need to pay a deposit?
How much notice do I need to give when I leave?
Can I easily load and unload my possessions?
At Clear Storage Hereford we pride ourselves in our customer focused approach to storage. We are a family owned and operated company who put our customers at the heart of everything we do.
Our storage containers are always new containers. They are then insulated and fitted with a polished floor. We also ensure each container has a dehumidifier, double electrical socket and a light so you can access your belongings anytime of the day. We also provide every customer with a padlock and key and a key fob for accessing the site which is protected by a palisade perimeter fence.
Many containers are not fitted out to this standard and unless your container is temperature controlled there is a real risk of your goods deteriorating especially if they get damp. During the year there are huge fluctuations in temperature so by insulating and providing a dehumidifier for each container we are ensuring your goods are kept in the best possible condition whilst stored with us.
Pop along to the site, book your storage unit online or give us a call (tel: 01432 809521) and one of the family will give you a tour or take you through why storing with Clear Storage Hereford is different to storing with anyone else in Hereford.