Self-Storage In Hereford Made Easy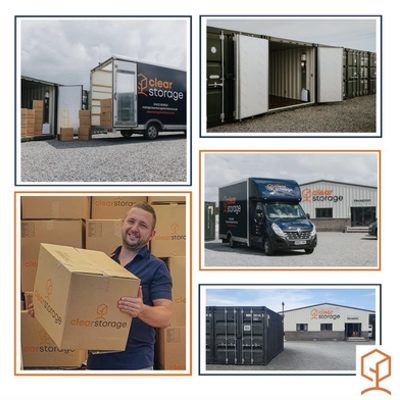 There's nothing more stressful than having to cart your precious belongings from place to place. Here at Clear Storage in Hereford we want to make sure we make this very stressful situation simple for you.
With many years of experience in the self-storage business we have learnt to make booking and renting a storage unit stress free.
Booking
Booking your self-storage unit with Clear Storage couldn't be simpler and can be done at home (online) or in our office.  Our online service allows you to book your unit, upload your documents and pay. You can even arrange contactless entry into your new storage unit.
Moving In
On your move-in date you'll be given a key fob to allow you entry into the site*, a key for your padlock which unlocks your self-storage unit plus all the amenities you'd expect from our quality storage including a dehumidifier, electricity and a spotlessly clean fully insulated unit.
*The site is monitored 24 hours a day, 7 days a week, see below for visiting times
Visiting
You can visit your unit anytime between the hours of 5am and 10pm (office hours are weekdays 9.30am to 4pm) and there is no need to make an appointment to visit – just use your key fob to access the site. The best thing is you can actually drive up to your unit and park directly outside it, no need to get into lifts or find a trolley to cart your stuff back and forth to your car.
Flexibility
The amazing thing about our storage facility is just how flexible you can be with your space.
If you need more space once you have moved in, no problem just let us know in the office and we will book you in more space and recalculate your payments. If you find you have booked too much space and wish to decrease the size of your unit, no problem, let us know in the office and we will reduce your payment amount. No need to move units either simply pay more or less for the unit you occupy!
Moving Out
Eventually when you want to move out of your storage unit, just let us know in the office and we will sort the paperwork out for you. Once you have moved all your possessions out, use your key fob for the last time to open the gate, place your key into the key drop off box and drive out!
Please note that all our storage units require a minimum of 4 weeks, no maximum.
Transport with help
If you find that you need a van, we offer van hire at an extremely competitive rate and if you don't have time or the inclination to pick up or drop off your items, we have a picking/dropping off service – more details can be found here.