Storing With Clear Storage – Rediscover your Garage!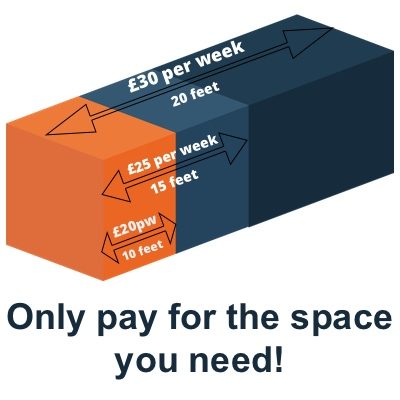 Have you considered the benefits of storing with Clear Storage? Is your garage packed to the brim? Do you no-longer know what you have in there? Haven't seen the kids' bikes or golf clubs for months? Does the thought of going into your garage fill you with dread as a result of the volume of items?
If you answered positively to any of these questions it's time to have a clear out! You may discover a whole host of items you forgot you had and re discover a new space for the family to use! What's more, you may find some hidden gems that you can sell on and make some money back from – perfect to save away for a rainy day.
Whether it's short or long-term self-storage you need, our premier storage facility in Hereford offers convenient and safe solutions tailored to your individual needs, backed with flexible pricing options meaning you'll only pay for the storage you need and use.
Clear Storage has made storing your items simple and easy. With key fob access between 5am and 10pm to our fully flood lit and CCTV monitored site you can access your items safe in the knowledge that your items are secure at all times.
There are many benefits of storing with Clear Storage in Hereford.
A family-run business Clear Storage offers unrivalled storage options in Hereford. Pop in to have a look around, send us an email or give us a call we would be happy to discuss your needs over a nice cuppa tea or coffee.