Tender opportunity for contractor to supply and fit solar panels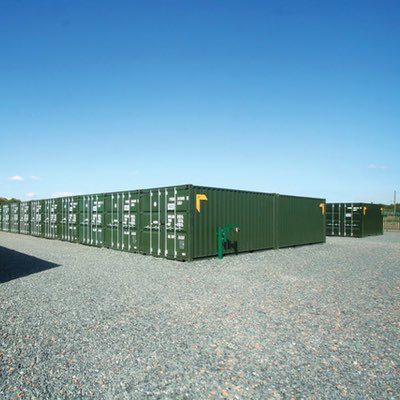 Tender opportunity for the design, supply, installation and commissioning of solar PV, battery storage and EV charging point at our Rotherwas site in Hereford.
Background
Clear Storage is a container storage, small business and caravan storage site in the heart of Hereford's Rotherwas Industrial Estate. We are certified carbon neutral and are in the process of working towards making our business more sustainable leading to a complete move to renewable and natural energy sources.
Project Overview
We are looking to install solar panels and a battery storage system to power part of the storage facility and install an EV charging point. The installation of the solar panels will be on the roofs of a number of shipping containers that have been converted into self-storage units. An appropriate fixing system will be required for the panels to be fixed to the units without compromising the units.
Project Scope
The row of containers has sound flat roofs and are South, South/West facing. There are approximately 50 x 20x8x8ft containers in the row and they are located next to the electricity meter bringing power to the site. We are looking to install a 22.12 kWp solar PV retrofitted system capable of supporting the current daily usage of an element of the site with sufficient capability for peak time use and be scaleable for future growth. The battery storage requirement is to ensure that sufficient solar energy is stored to provide power up until 10pm at night and from 5am in the morning. The site currently averages ​25,822 kwh per annum.
We are also looking to instal an electric car charging point for customers with the ability to charge for usage.
Suppliers are invited to provide the most cost-effective efficient solution and examples of previous projects to demonstrate capability to design, supply and install and commission this project up until completion.
Selection criteria
The contract will be awarded to the tender that best fits our requirements, is cost effective and can be delivered within a reasonable timeframe.
Payment
Payment will be made in stages and agreed as part of the contract discussions. Any anticipated payment terms to be included in the prospective supplier's quotation.
Cost
To be stipulated in the prospective supplier's quotation and split into 3 headings
Solar
Battery storage
EV charging
Timescales and contact details
Completed tenders to be received by Ali Goodwin – [email protected] 
Entires in by 4pm, 10th June 2022