FAQ's On Packing To Move Home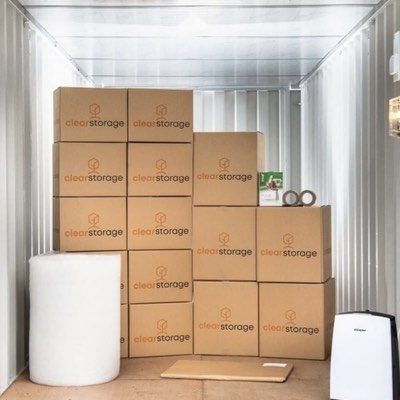 We love chatting with our clients here at Clear Storage Hereford and as we sell boxes and supplies for moving house, we get quite a few questions on the best way to pack.
These questions are currently coming in thick and fast as many people are moving home. Whether this is a backlog from the COVID lockdowns, or more people have decided to spend their money on a new home rather than holidaying abroad, whatever the case may be, our packing boxes and supplies are extremely popular.
With all of that in mind we thought it would be helpful to our customers to answer some of these questions online….
How many boxes do I need?
This one is always the most difficult question to answer as it really depends on how much stuff you've got! However, here is a rough guide:-
1 Bedroom house – 10 Medium size boxes and 5 large boxes
2 Bedroom house – 10 Medium size boxes and 10 large boxes
3 Bedroom house – 15 medium size boxes and 15 large boxed
4 Bedroom house – 20 medium size boxes and 20 large boxes

Remember, any unused boxes (that have not been made up) purchased from us please bring back and we will give you a refund!

What's the heaviest I should pack a box?
We always find it's useful not to get a hernia or a bad back whilst moving home, so don't over fill your boxes just to save yourself time or a few pence. We recommend 25kgs is the heaviest you should fill any box. Keeping below this weight will also help prevent heavy boxes toppling or crushing other boxes underneath when in transit.

Why don't I just use free boxes from the supermarket?
Every box is designed to store or transport certain products, so it's always best to get the box that fits the job in hand. There are many benefits to purchasing our packing boxes, if they are all the same size or width, they are much easier to secure in the van plus also our packing boxes include an address label where you can write where the box is to go in the home such as; front, kitchen, master bedroom etc. Moving boxes are also much stronger than most boxes you can get from the supermarket, keeping all your precious belongings safe and secure. It would be a false economy having to spend money on broken plates because you saved a few quid on boxes.

How can I transport my mattress without it getting dirty?
Believe it or not many people overlook transporting their mattresses and soft furnishings during the move. Protecting your mattress and keeping it clean is extremely important after all you sleep on it every day. When moving home, your furniture and belongings are exposed to different environments including the removals van, outside, the driveway and your new home so it's a no brainer to cover your mattress.
We recommend you use a breathable material such as double lined brown paper mattress covers; this will stop your mattress from sweating. Wrapping in plastic is not advisable. We sell all sizes of mattress and sofa/chair covers on our website or in our shop.
What's the easiest way to transport clothes?
Usually, suitcases are built for this job however the downside is your clothes can get creased and there's nowhere for the hangars. That's why the wardrobe box was invented. Just simply hang your clothes on the hanging rail inside the box and they will be transported to your new home or storage unit crease free ready to go back into your wardrobe when needed.