Packing Tips For Moving To A New House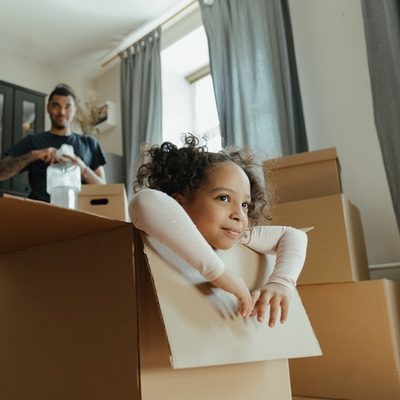 Moving to a new house can be a nightmare. The packing up of all your worldly goods can prove stressful even for the most organised amongst us. There are some simple tips to follow which will mean unpacking will be smoother than a jazz cafe at midnight.
Quick Tips
Start packing in good time – at least 3 weeks before you plan to move.
Start with the least used items and consider moving these into storage while you move.
Keep clothes on hangers, you can always use a Wardrobe Box & Rail which will keep them crease free!
Have a designated packing room.
Label everything!
Use Strong, durable boxes double walled boxes not flimsy boxes which are likely to collapse mid-move.
Be ruthless when getting rid of unwanted items, give them to charity – items which you want to keep and may not currently have room for, put into a storage unit.
Packing Materials You Need To Move Home
Boxes
When packing boxes to move home it is always best to use strong double walled boxes. Using the same size box means that they all fit together nicely and do not move around in transit. Don't forget to label each box!
Bubble Wrap
Bubble wrap is a fantastic way to keep all your precious items in one piece, if you don't want to waste plastic there is also eco-friendly puff pack made with recycled materials available which will do the same job.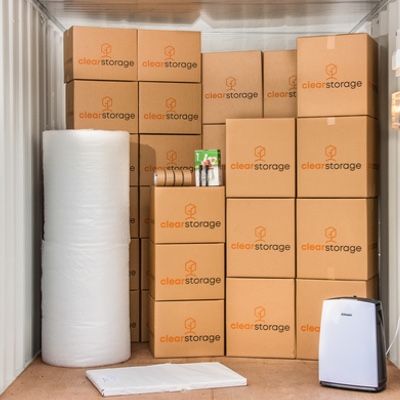 Paper Wrap
The most cost-effective way to keep your crockery clean and safe is using oodles of paper wrap. You can put the paper wrap in the recycle bin afterwards and earn yourself some eco points.
Protect Your Furniture
Protect your larger household items by using durable paper furniture covers. Plastic covers can make items sweat and ruin your fabric. These durable and strong paper furniture covers are also good to protect your furniture if you plan to store them for a time keeping them clean and protected.
Labelling & Sealing
Most packing boxes should come with a room selection panel to help with the unpacking process. You should also use a good quality marker pen with a bullet nib and super strong tape that will not peel off over time.
You're now good to go, good luck and happy packing!
About Clear Storage Hereford
Here at Clear Storage Hereford we have helped many customers move home as well as store their precious goods in our storage units in Hereford, we also stock lots of packing materials for moving house.
It is important that you have all the necessary materials before you start packing. We have a wide range of high quality tried and tested packing materials available for you to buy on site or click and collect from our website.